Thread Types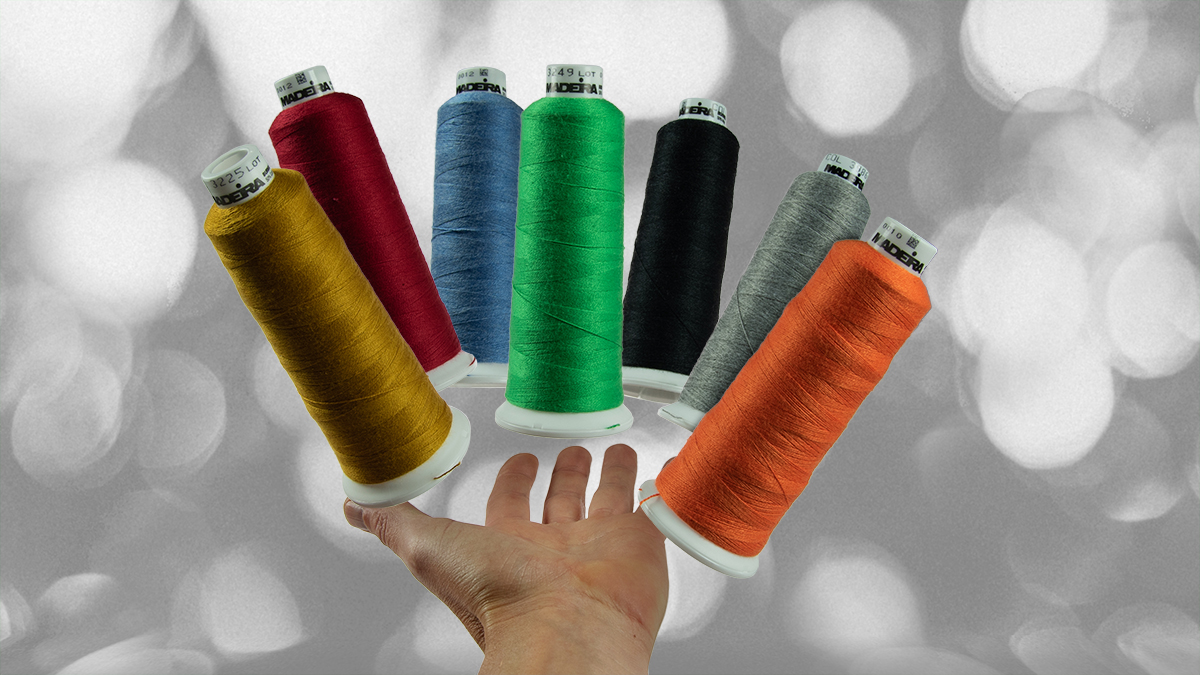 There is a diverse selection of thread to suit every project and every sewer.
Whatever type of sewing thread you choose, always look for brand names known for high quality such as those featured below. Quality sewing thread will always make the difference, especially when considering all the fabric and needle types available.
Here are the three most common types:


All Purpose Sewing Thread
- All-purpose sewing threads is made of synthetic, cotton or cotton covered polyester. This type of thread is used for sewing garments and projects.


Embroidery Thread
- Embroidery thread is made of various fibers; rayon, polyester, acrylic or metallic. These threads create a smooth glossy appearance for embroidery and other decorative stitching. When embroidering, always use embroidery thread in the bobbin area as well. The thread is finer in weight and less likely to build up under the embroidery.
Note: When using a metallic or a flat film thread for embroidering, you may need to use a needle with a larger eye and lower the embroidery speed. Thread the sewing machine with the spool in the vertical position.


Transparent Thread
- Transparent thread, also called monofilament thread, is single clear synthetic thread. It is used for quilting and other decorative sewing. Thread the sewing machine with the spool in the vertical position.
When winding a bobbin, wind at slow speed and wind the bobbin half full.